How Can You Get Various Types of Birth Control?
Methods that require you to see a healthcare provider
Next, let's learn which methods you need to see a healthcare provider to obtain.
Use MTV's "Birth Control Methods" tool below.
Click on "compare side by side," and then on "How to Get It," to determine which methods require a healthcare provider.
Write this information on the Lesson Three Study Guide. You'll need this information at the end of the lesson to complete your Action Plan Form.

(A new browser window/tab will open. Just close the window/tab to return to this page.)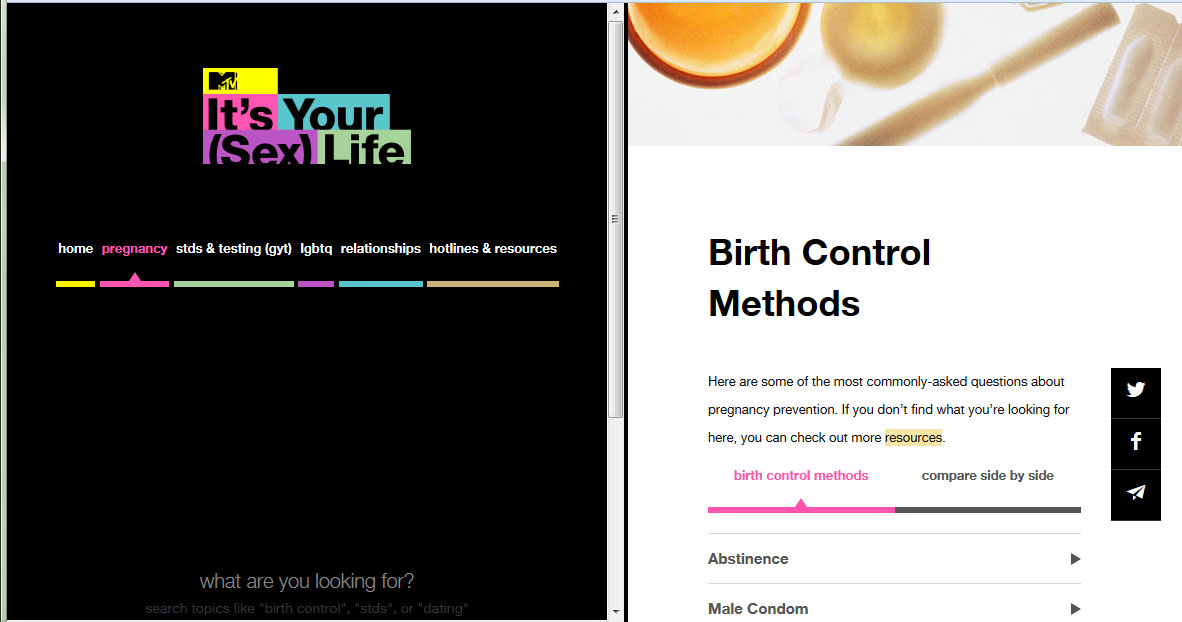 Used with permission from MTV.